Center for Social Innovation (CSI) is a Research and Development organisation, which focuses on fostering social innovation that can bring about a positive change to local, national, regional, and global entities. These entities include but are not limited to governments, local administrative agencies, non-for-profit agencies, commercial entities, and educational institutions.
The CSI team is composed of open-minded, fully equipped researchers, entrepreneurs, project managers, trainers, and Information Technology specialists. CSI encompasses the capability and capacity to identify social needs, design and implement adjusted initiatives, and provide for sustainable growth. A large proportion of the European programmes managed by CSI focus on sustainability aspects (e.g. related to education, the environment and other) as well as digital transformation (mainly related to digital skills and adult education).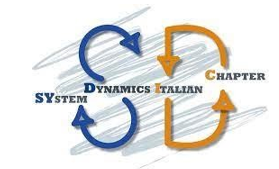 SYDIC (SYstem Dynamics Italian Chapter) is the community for Systems Thinking and System Dynamics in Italy and is also the official Italian branch of the international System Dynamics Society. The Chapter was founded back in 1995 but was legally recognized by Italian Law as a Cultural Association for Social Promotion, in 2015. SYDIC provides information and training on the world of systemic approaches, which means the analysis and understanding of complex systems. Indeed, Systems Thinking and System Dynamics constitute an excellent methodology for modelling and simulation of such systems. This approach is essential also for the analysis of policies and strategies oriented to change and sustainability. As a consequence, SYDIC and its mission are the driving force behind a project like SYSTEMA.
In its over 20 years of activity SYDIC has grown by cultivating an impressive international network of partners. This network includes a wide variety of members such as the University of Turin, one of the oldest universities in Europe, the Waters Center for Systems Thinking, which has been promoting Systems Thinking in America for over 30 years and ASVIS, an Italian cultural association advocating the importance of Sustainable Development. These three are only a small sample of the network but clearly illustrate both the reach and variety that characterize it. This network was leveraged in order to activate the SYSTEMA Project, gathering 7 partners from different nations that have the same goals and the necessary competencies to attain them. Indeed, interacting and establishing formal and operational links with other related associations, study groups, or scientific bodies is one of the most important accomplishments for SYDIC with the aim of spreading this methodology.
The SYSTEMA Project was created under the Erasmus Programme of the EU with the clear objective to integrate System Thinking into policymakers and professionals, in the context of a world these skills are becoming essential. In particular, the fields of Sustainable Development and Digital Transformation require a systemic approach to be tackled properly. The project thus focuses on the three pillars of Systems Thinking, Sustainable Development and Digital Transformation, with Systems Thinking being a transversal skill that will guide the latter two.
Within this great project, SYDIC has the task of managing the various activities that are promoted, coordinating the partners and ensuring excellent Project Management as a whole. In this project, SYDIC's aim is also to create Training Models that will introduce Systems Thinking as a pillar of education in the two key areas of Sustainable Development and Digital Transformation, in order to prepare and train the next generation of people that will become the trainers of tomorrow and that will be increasingly needed in public and private organizations across Europe. To sum up, the final objective is to refocus the perception of middle and top management so that a systemic approach will be used when planning action in Sustainable Development and Digital Transformation.

Kompass – Center for Entrepreneurship, established in 2000, is a public entity in the city of Frankfurt. Ever since its inception, Kompass has distinguished itself and gained wide recognition for stepping up to the changing social and economic market conditions. This is evident in Kompass' wide reach, from offering training and education for the unemployed, providing startup consultation to Frankfurt's large migrant community, promoting entrepreneurship among seniors, to consulting economic development institutions on training interventions for entrepreneurship across the EU. Since the term sustainability has gained importance in many areas in recent years, sustainable entrepreneurship is becoming a trending business concept. Likewise, the Corona Pandemic has introduced new needs or boosted the needs to digital transformation. The business counsellors in Kompass with a specially developed tool i.e Sustainable business model Canvas or the "Sustainability Check" offers the possibility to evaluate the sustainability of business idea and the business model to assure that the interplay of ecological, economic, and social goals leads to economic stability.
The experts team involved in SYSTEMA is from the business counselling and project coordination units of Kompass. The business counsellors are also part of the expert boards who review the intellectual output on Digital Transformation with System Thinking as well as Sustainable development course creation. Kompass models for entrepreneurial support at different stages of Startups, has been recognized as best practices by The European Commission guidebook (2016) Kompass inclusive support also in divers languages has been selected as best practice by "Innovative Gründer:innen mit Migrationserfahrung in Deutschland".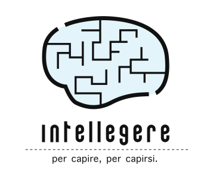 Intellegere (from Latin "to understand") is a no profit organization established in 2014 with the mission to help people to understand each other, and a world that is becoming more and more accelerated and connected. Intellegere promotes people cultural development, intercultural dialogue and social inclusion through formal and non-formal education, especially for minors, including disadvantaged targets as children with specific learning disabilities and special needs. Digital Education Lab is a school that helps kids, their parents and educators to gain soft and digital skills to better understand and inhabit the changing world. To be more productive. To communicate more effectively. To fully express one's potential.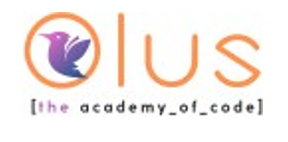 Founded by software professionals in 2014, The Academy of Code, & now Olus Education's* mission, is to empower students and teachers to use digital tools effectively - transforming digital literacy for the next generation. Based in Dublin, Ireland, Olus Education provides weekly online & offline coding classes to over 900 students across Ireland, the UK and Europe in addition to also offering a student-led digital learning portal that allows students to take charge of their own digital education. These unique portals and learning programmes guarantee that every student can learn a vast array of core digital skills. Students can learn directly, teachers can teach flexibly, and progress is recorded with easy-to-use assessment tools. At-home or in-school, Olus Education supports digital learning wherever it happens. s the Digital Age gathers pace exponentially, our educational systems, unfortunately, don't place nearly enough emphasis on systems thinking. Learning to code is a great way to fill this gap. Coding begins to demystify the digital world by breaking its components down into bite-sized chunks, thereby revealing it as a system that is not impossible to work with.
Building on the course creation expertise that Olus Education already possesses, we will be helping to build and develop the course content for Digital Transformation with Systems Thinking. Our focus will be on curriculum development and instructional design - leveraging our experience delivering coding classes across Europe, together with our core educational background, to develop this content.
*Olus Education was formed in 2021 through the merger of The Academy of Code and Cocoon Education.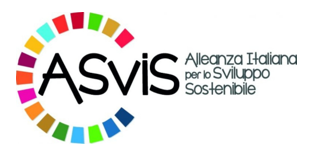 The Italian Alliance for Sustainable Development (ASviS) was established on February 3rd, 2016, upon the initiative of the Unipolis Foundation and the University of Rome "Tor Vergata". Its aim is to raise the awareness of the Italian society, economic stakeholders and institutions about the importance of the 2030 Agenda for Sustainable Development, and to mobilise them in order to pursue the Sustainable Development Goals (SDGs).
ASviS has quickly become the largest civil society coalition ever established in Italy.As a unique case in Europe, it gather over 310 member organisations and networks, among NGOs, business organisations, trade unions, public and private research institutes, academia institutions, local authorities networks.
The main framework of ASviS includes 22 working groups on SDGs and cross-cutting topics related to Sustainable Development, with 900 experts involved, representatives of the members of the Alliance.
The main activities of the ASviS are:
• Institutional dialogue and advocacy for SDGs;
• The annual Festival, lasting 17 days, hosting hundreds of events every year, organised by Italian institution and civil society;
• Annual Report on the progress of SDGs in Italy (national and regional level) and Europe;
• Annual review of Italy's Budget Law, classifying it by SDGs;
• Statistical research on the SDGs;
• Thematic studies (e.g. Report on digital transition for Sustainable Development Goals - issued on June 2021);
• Dissemination on Sustainable Development on UN 2030 Agenda and beyond through articles, news and videos on web-site portals https://asvis.it and https://futuranetwork.eu
• Education, training courses and online course packages on Sustainable Development and Digital transition for SDGs. - in partnership with Universities, public and private vocational training centre, private business associations;
• Participation in EU researchers programme.
Systemic thinking is crucial in everything ASviS is doing and professing. Our aim in the Systema project is to inform and involve all our internal stakeholder and network in the process, to collect ideas meanwhile raising awareness on the need to have a systemic approach to be effective in carrying out our commitment for sustainable development, both for the analysis capacity and for the ability to propose robust solutions to the challenges we are facing. Dissemination of the findings of the project and of the learning modules, it will be an important asset to channel through the educational packages in training courses led by ASviS. The same can be potentially acquired as part of the culture of our members and partners, mainly for their strategic planning activities.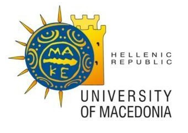 The University of Macedonia was established in its current form in 1990 and is located in Thessaloniki, in Northern Greece. It is a State University under the responsibility of the Ministry of Education. It is a dynamic institution with four faculties consisting of eight undergraduate academic departments covering thirty graduate programs (Master Degrees) in disciplines with a high demand in the labour market. About 16.000 undergraduate and 2.000 graduate students attend courses in the University of Macedonia. They key areas of interest are related to the fields of economics, administration, applied informatics and social and political sciences.
The Research Team of the SYSTEMA project is from the Department of Business Administration. The department of Business Administration of the University of Macedonia is conducting research and educating students on issues of decision making, Business Administration analysis and provide sophisticated and critical theories and techniques to help students achieve the highest quality necessary for managerial and professional careers in the public and private sector. The University of Macedonia has implemented projects under most of the former Erasmus programmes (Tempus, Life Long Learning and Jean Monnet chairs), former framework (FP7) and Industrial Relations and Social Dialogue programmes as well as many European Territorial Cooperation Programmes. In the present it participates as a coordinator or a beneficiary in projects under the Erasmus+ programme, as well as the Horizon 2020 programme.
The University of Macedonia is considered one of the most Sustainable Universities in Greece. For that reason a dedicated office – the Office of Environmental Management (EMAS)- aims to continuously improve the Environmental Management System at the University of Macedonia, which was developed in 2005 and has been continuously certified in accordance with European Union EMAS Regulation 1221/2009. The main objective of the program is to reduce the environmental impact of the University of Macedonia on the urban body of Thessaloniki. Apart from the EMAS, the research team has focused its research on the issue of Sustainable Development and how it can be incorporated into the Department's Curriculum in an innovative, digital way. For example, last the SUSTAIN course was established, which was the culmination of an E+ program that aimed at creating a board game for teaching sustainability to BsC students of the Department of Business Administration.Our participation at the SYSTEMA project is approached by the research team as a continuation of our ongoing efforts towards sustainable development.